Painless Dentistry in Chino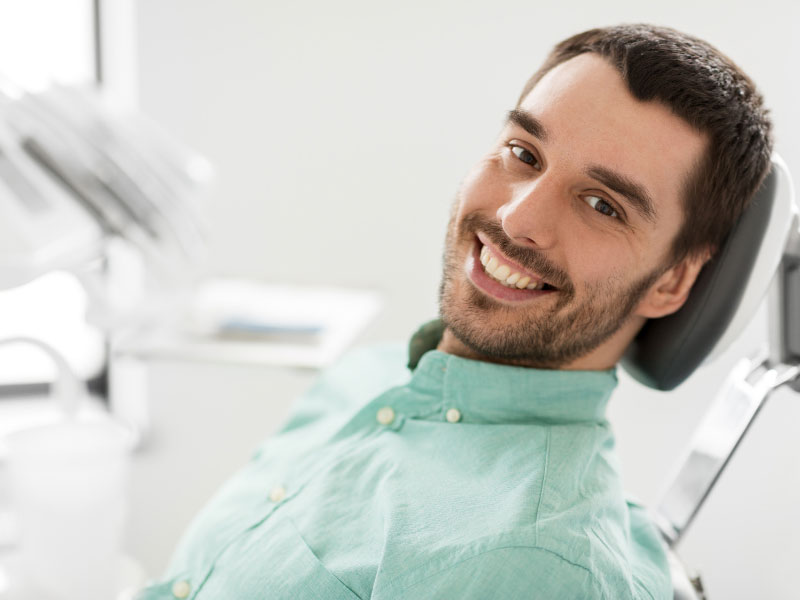 Some of us are not very brave in the face of pain, especially in the form of dental procedures. But that does not mean you have to compromise your oral health. Our Chino Valley dentist has the perfect solution if you're looking for painless dentistry options in Chino.
Say hello to laser dentistry, the comfortable, effective, and easy approach to dental care. Gone are the days when you had to tremble at the prospect of visiting a dentist in Chino Valley. After all, nobody enjoys seeing dentists approach you with all kinds of drills for your teeth.
Lasers are revolutionary and modern dentistry procedures that correct damage and are virtually painless. Plus, with laser dentistry, you're far less vulnerable to irritation. Ready to learn more about it? Keep reading below!
Why is Laser called Painless Dentistry?
Since childhood, we have been cautioned against sticking sharp objects into our mouths. Yet, every dentist comes to us with various injections, metal drills, and whatnot for procedures. Is that supposed to feel normal? Certainly not, and it can make even grownups uneasy with pain.
Moreover, not everybody has infinite patience for stitches from anesthetic dental procedures to heal. Fortunately, science has made remarkable progress and armed dentists with laser methods, incorporating light and heat to perform procedures. What more could one ask for than the absence of pain, stitches, and discomfort with dental procedures?
Laser dentistry hones a powerful light energy beam to perform the required dental procedure. Since the laser is relatively easier to control, dentists can painlessly vaporize the cut of the tissue upon contact. Some other common procedures for which laser is used include the removal of soft tissues from the gums, clearing teeth decay, and more.
Another reason that minimizes the pain quotient in laser dentistry is that it reduces blood loss. This is partly due to the intense energy of light beam cauterizing as it works. With this action, the patient's recovery time and the need for painkillers are reduced significantly.
This is why our Chino Valley dentist highly recommends laser for those who suffer anxiety at the prospect of painful dental treatments. With a laser, you will also be less prone to bacterial infections since this treatment sterilizes the area. What's more, painless laser dentistry also controls damage to your surrounding tissues.
Why You Should Choose Laser Painless Dentistry
Laser dental procedures allow our dentist in Chino Valley to eliminate the common concerns that cause people to fear painful dental procedures. These include vibration, pressure, and heat. When these common issues are eliminated, patients usually don't even require anesthesia. Many patients do not even request injections for fillings or similar procedures when visiting us. With a laser, our competent and skilled dentists can even better access your targeted mouth areas, the technology reaching far into the recesses than manual tools would.
Since the laser is typically thin, our medical expert can make precise incisions wherever needed. Our dentists have now made best friends with laser approaches for common tooth problems like decay. The difference between manual and painless dental procedures is that there is minimum damage and irritation in the surrounding areas.
If you opt for a traditional dentistry procedure instead, you will likely have to endure tools that could exert more pressure on the surrounding tissues. So, what painless dentistry procedures can you avail yourself of in our clinic? Let's take a look at it below.
Painless Teeth Whitening with Zero Sensitivity
If you're looking for a complete transformation of your smile, minus the sensitivity and pain, our teeth whitening is the right choice. Why suffer stained or yellow teeth when you can painlessly get a glamorous white smile? Our dental offices are equipped with advanced laser technology that provides in-house whitening treatments and dramatic results pain-free. You'll be pleased to know that your teeth can brighten eight shades within one sitting. Our Chino Valley dentist can activate the whitening solution attached to your teeth. While the results will blow you away, the procedure is safe and effective.
Gum Surgery with Laser
If you want the most painless gum surgery in Chino Valley, we have it right here with our laser technology. Gum diseases need no longer trouble you, even when symptoms like bleeding gums, swelling, or redness appear. However, leaving gum diseases untreated can be a graver problem for you, most likely leading to gum recession. The latter is where the roots and teeth become so exposed that they're left completely vulnerable to dangerous bacteria attacks.
Perhaps the fear of painful tools and procedures makes people believe it's better to avoid any procedure. However, the truth is that ignoring immediate treatment for gum recession will likely end in tooth or bone loss. We agree that the traditional treatment method, which involves removing gum from the decayed tooth, can be quite excruciating. Scraping the bacteria, tartar, and plaque with sharp tools can make anybody anxious. But thanks to our painless laser dentistry, the course of the procedure has now entirely changed. With our specialized periodontic care, patients hardly feel the removal of plaque and tartar. The laser also makes the gum surgery quite non-invasive, so patients feel better almost as soon as the procedure is over.
Call us to Schedule Your Painless Dentistry Procedure
Dental procedures, in the absence of a laser, caused enough reasons for anxiety. But not anymore, thanks to the latest laser technology that offers painless dentistry solutions now. From teeth whitening to gum surgery, you can get all your dental problems cured effectively, quickly, and virtually without enduring pain with a laser. Reach out to Smile Artistry in Chino for your painless dental solutions today!
Please login to publish a comment.
Comments (0)