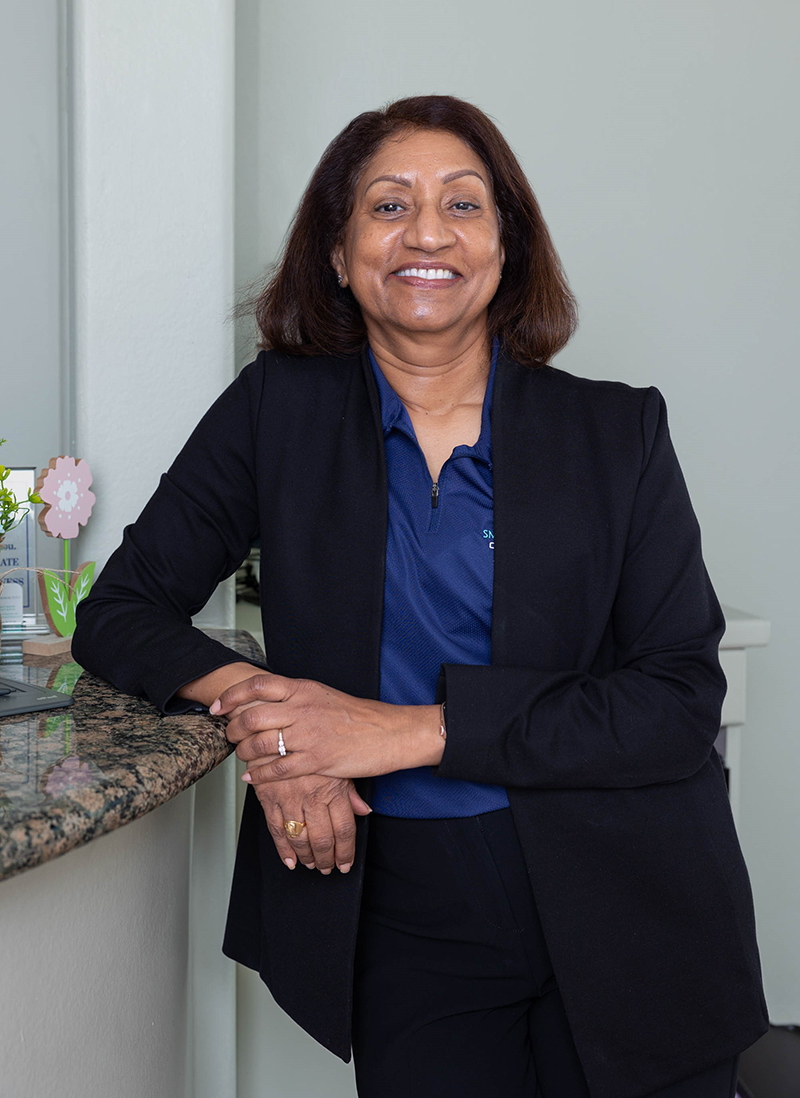 Dr. Vijaya Cherukuri
I really enjoy the opportunity I have as a dentist to serve my patients.. Since opening our Chino office doors in 1988, I have seen families grow in our practice and now see their children and grand children.
I also have the privilege of working alongside a wonderful team who share family values and take pride in serving others. This creates a comfortable atmosphere where you can feel safe and cared for.
While maintaining the time tested values of trust and respect and as a life- long – learner, I have kept up with the technology trends, procedures and techniques and feel blessed that as a team we have been able to deliver our services efficiently and continue to provide optimal esthetic and functional and long lasting results in a trusting environment.
As a family practice dentist, I take care of patients of all ages and feel particularly skilled with taking care of patients with special needs and dental anxieties. Taking the time to listen and patiently addressing concerns with empathy goes a long way.
I received my dental degree from Osmania University and followed it with extensive training at UCLA.. With my passion for learning, I feel well trained to serve most patients' dental needs including placing and restoring implant, root canals and crowns, wisdom extractions, fillings restorations making our office truly a "one stop dental office".
With a healthy mix of the old and the new, we are uniquely qualified to deliver a super positive dental experience, that so many patients seek . Hence, I t ruly believe that our office is the best kept gem of Chino Valley"
My children Adarsh and Anand are the spark of my life and continue to inspire me to be the best that I can be. As an only child , I am deeply engaged in the care of my octogerain and nonagenerian mom and dad.. My five year old maltese, Aspen, is the baby whose unconditional love uplifts my spirits. I love travelling and look forward to making more trips over the coming years. Life happens once and filling it with happy experiences remains my ultimate goal.
Meet our Team
Smile Artistry Chino Valley is a Chino based family dentist practice that treats patients of all ages. We are committed to delivering the highest quality dental care and do so using advanced dental equipment. As a cosmetic dentist, we offer services like checkups, teeth cleaning, crowns, veneers and more.
We also perform emergency dentist services that include bonding, root canals, crowns, and bridges. As a local dentist, we create lifelong relationships with our patients and their families and work to ensure that they receive treatments in a comfortable and relaxed environment. Dr. Vijaya Cherukuri and our staff invite you to schedule an appointment by calling 909-627-6699 and experience why our patients think Smile Artistry Chino Valley is the best dentist in Chino.
Theresa
Treatment Coordinator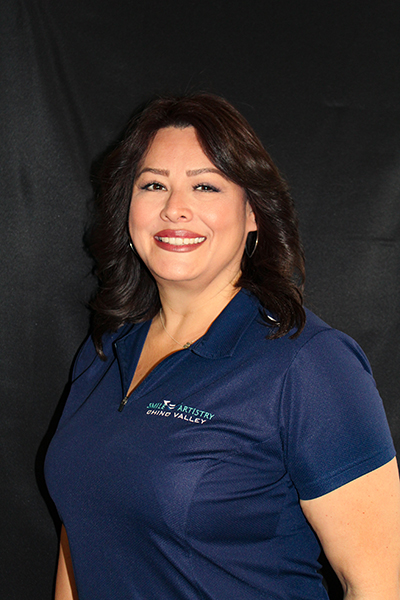 Patty
Insurance Coordinator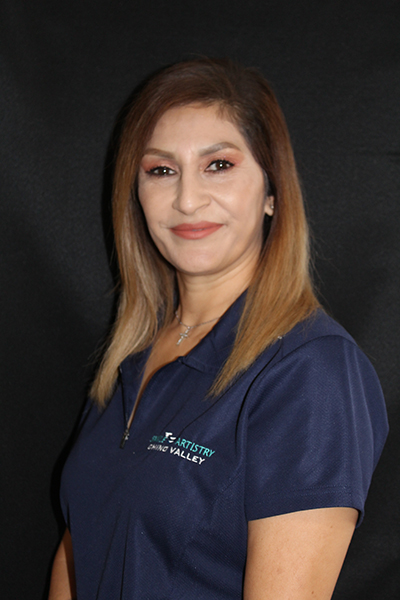 Gina
Patient Coordinator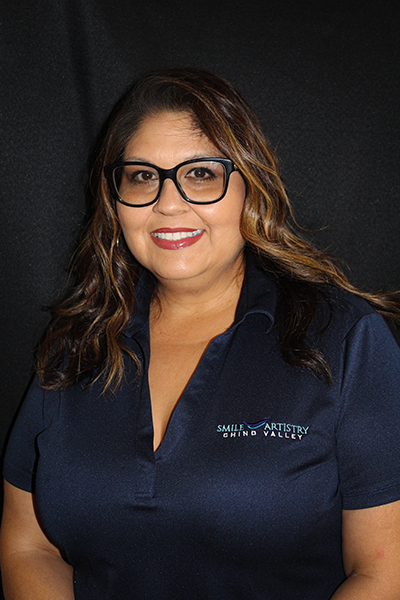 Vianey
Registered Dental Assistant - Extended Function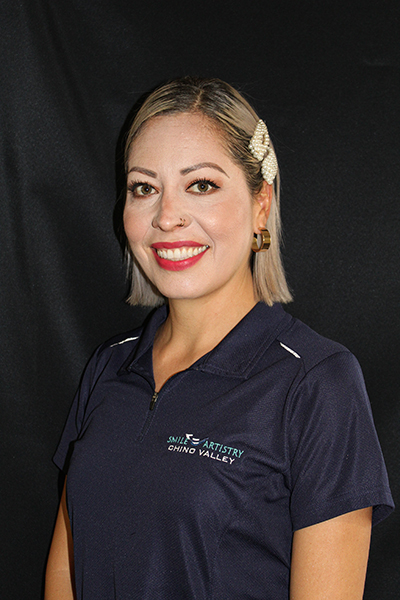 Patricia
Registered Dental Assistant - Ultrasonic Licensed