Consider Clear Braces for Straighter Teeth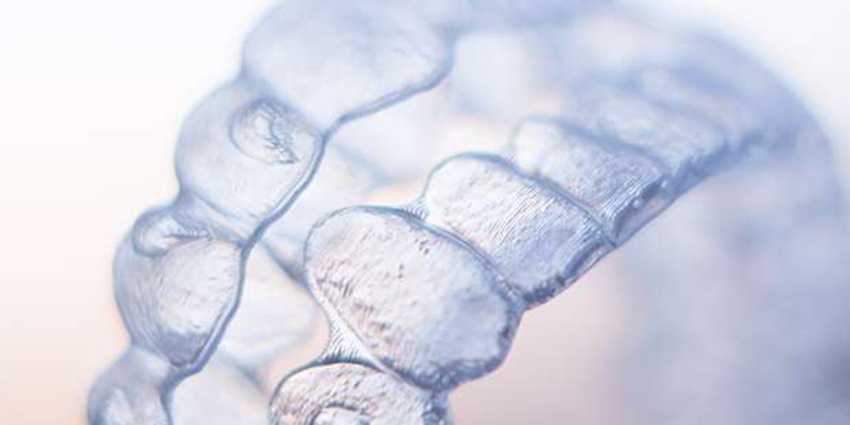 Clear braces can help you feel better about fixing your teeth because your whole treatment process will be somewhat hidden. If you have been thinking about getting braces but do not want to spend the whole length of your treatment with a mouth of metal, clear braces might be the best choice for you.
Hide your treatment process by asking your dentist about clear braces
While clear braces are often compared to clear aligners, such as Invisalign, clear braces are actually most similar to traditional braces. The only difference is the material and color of the brackets. Traditional braces have brackets that are made of metal. This metal can sometimes be uncomfortable on the gums. However, clear braces have brackets made of ceramic or porcelain, and patients often find them more comfortable than traditional metal braces. Because they are so similar, if you are a candidate for traditional braces, you are likely a candidate for clear braces.
Benefits of clear braces
There are many benefits to clear braces that make them a good choice for orthodontic treatment. First, clear braces are a discreet teeth straightening option. Since the clear braces are practically invisible, not many people will notice that you are going through teeth straightening treatment. They also work just as effectively as traditional metal braces. Once your treatment sessions are complete, you can be sure that your teeth are straighter and more aesthetically beautiful.
Straight teeth for life
Like traditional braces, the ending results of clear braces are permanent. If you are looking for a solution that you can live with, this is it. Once you finish your treatment plan, your dentist will recommend that you wear a retainer at night or place permanent retainers behind your teeth to prevent your teeth from shifting back into their original and crooked looking location.
How to avoid staining
You might be wondering if your clear braces will stain and no longer be invisible. While it is possible, it is usually the clear bands around the brackets that get discolored and there are things you can do to avoid this. Two of the main things you can do to avoid staining are watching what you eat and brush your teeth after every meal. As long as you keep away from dark-colored or tomato-based foods and drinks and brush often, staining should not be a problem.
Teeth treatments are made easier when you opt-in and clear braces 
Deciding to get clear braces should be an easy decision, especially if you keep contemplating your confidence level when you smile. This wonderful treatment method gives you the ability to have the reassurance that your teeth will be straight and healthy without months of insecurity. If you decide to get clear braces, you can finally treat your crooked teeth with clear privacy. If you don't want braces to stick out like a sore thumb and you want to hide the fact that you are getting braces later on in life or you are a teenager who is self-conscious about wearing braces, then this treatment will be ideal for you. 
Request a dental appointment here: https://smileartistrychino.com or call Smile Artistry Chino Valley at (909) 627-6699 for an appointment in our Chino dental office.
Check out what others are saying about our dental services on Yelp: Clear Braces in Chino, CA.
Please login to publish a comment.
Comments (0)