How We Achieve Gentle Dentistry at Smile Artistry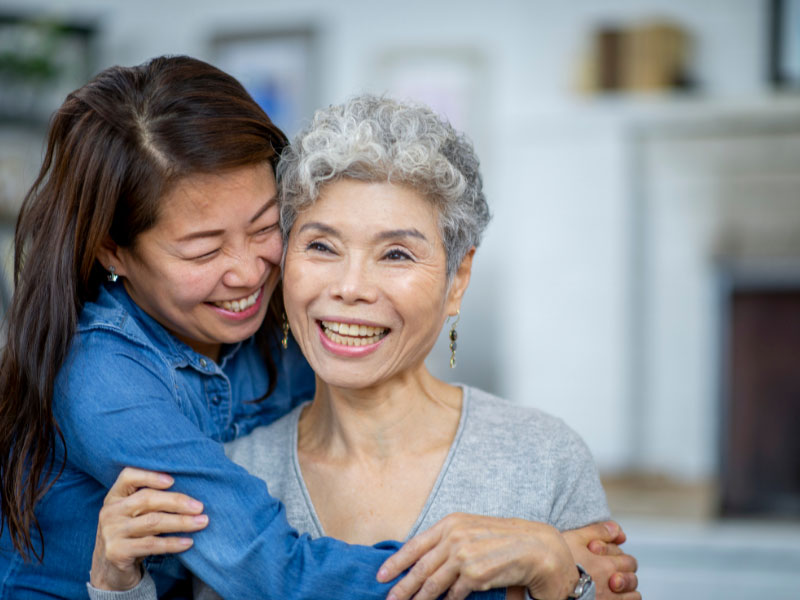 When people seek dental care, they don't just want an effective treatment that diagnoses and treats whatever issues they have accurately; they also want gentle and compassionate care. This is one of our top priorities at Smile Artistry.
Our dental clinic redefined the dental care experience for patients by setting a high bar for gentle care. In this article, we will explore some of our innovative approaches that demonstrate our commitment to patient comfort when they visit our dental practice for any form of professional care.
Patient-Centered Philosophy
At the heart of our approach to dental care at Smile Artistry is a deep-seated commitment to the well-being of our patients. Dental visits can be anxiety-inducing for most people. We understand this, which is why we always strive to create a welcoming and empathetic environment where patients can express their worries and concerns without feeling worried or ashamed.
From the instant you set foot in our state-of-the-art facility until you leave, we will greet you with warm smiles and a sense of genuine care that will make you feel completely at home throughout your visit. All our services are tailored specifically to your needs, so you'll always feel like the center of attention at all times.
Advanced Technology
We understand that leveraging technology is one of the top ways to give patients comfortable dental care. This is why we are dedicated to staying at the forefront of dental technology to ensure that our patients always get the best care.
Investing in cutting-edge dental equipment and using the most advanced techniques ensures that every procedure is effective and as minimally invasive as possible. Whether you're coming in for a regular dental checkup, a cosmetic consultation, or a dental emergency, you can expect the best care that employs the most advanced treatment that makes dental care more precise and comfortable.
Dentistry is an evolving field, and Smile Artistry is committed to staying current with the latest advancements. Our team undergoes ongoing education and training to ensure they provide the most gentle and effective treatments available.
Personalized Treatment Plans
One of the most basic principles of dental care at Smile Artistry is the understanding that no two patients are entirely alike. This is why every patient's care has to be fully customized to their unique needs. We take this very seriously as Smile Artistry. Our personalized approach to dental care is evident in everything we do, from making appointments to filling out paperwork.
When you visit our dental clinic, our professionals will take their time to listen to your concerns and carry out every test needed to get a full picture of your dental condition. Our team will also take the time to connect with patients to get familiar with their unique needs. Doing these things makes it easier to create a customized treatment plan tailored to your unique needs. Ensuring patients get the exact treatment they need is the key to gentle dentistry at Smile Dentistry.
Compassionate Staff
Medical and dental teams often get a reputation for nonchalance and aloofness in most places. But that's not the case at Smile Artistry Chino Valley. Our team here includes highly trained dental care professionals. They're not just good at their jobs but also compassionate professionals trained to prioritize patient comfort.
Our team of experts is trained to identify signs of the slightest discomfort in patients and offer the necessary care to ease their pain or address their concerns. Their gentle touch, kind answers to every inquiry, and reassuring treatment help patients relax and feel more comfortable throughout their visit.
Sedation Dentistry Options
For patients who experience dental anxiety, getting dental care can be a nightmare. We make things easier for such patients by offering various sedation dentistry options. These range from mild sedation to deeper forms of anesthesia, allowing patients to select the level of comfort they desire during their treatment. This approach to dental care makes it easier for patients to overcome their fears.
Pain Management Expertise
Pain management is one of our top priorities at Smile Artistry. Although most dental procedures are painless, a number of them can be painful without appropriate care, which can deter patients from getting the care they need.
At Smile Artistry, we leverage the most up-to-date techniques to minimize discomfort during and after procedures. We'll go with the least painful but equally effective procedure whenever the option is available. Patients who visit our dental clinic can also expect gentle care, the right pain management medications, and pain-free dental care that prioritizes their well-being at all times.
Focus on Education
One of the keys to helping patients feel at ease when they visit our dental clinic is to educate them about their condition. At Smile Artistry, we don't just focus on providing dental care; we also empower our patients with all the knowledge they need. We believe that an informed patient is more at ease and comfortable with the care they receive. That's why our dental care professionals will always take their time to educate individuals about the current state of their oral health and the treatment options available so they can always make informed decisions.
Patients can feel free to ask any questions they have about their procedure without fear or judgment. Answering every question sincerely and compassionately helps them to feel at ease with the care they're receiving. Additionally, educating patients also helps them to stay healthy on their own in between visits.
Conclusion
At Smile Artistry, we set a shining example of how a dental practice can deliver gentle and effective dental care to patients. Our commitment to delivering personalized care to patients, following a patient-centered approach, and using the most advanced technology ensures that patients always feel at ease when visiting our dental clinic.
So, if you're seeking a dental experience that's as gentle as it is exceptional in Chino Valley, Smile Artistry is just the place to brighten your smile. Schedule a consultation or visit our dental clinic today to get the care you need and deserve.
Please login to publish a comment.
Comments (0)