What Sets Smile Artistry Chino Apart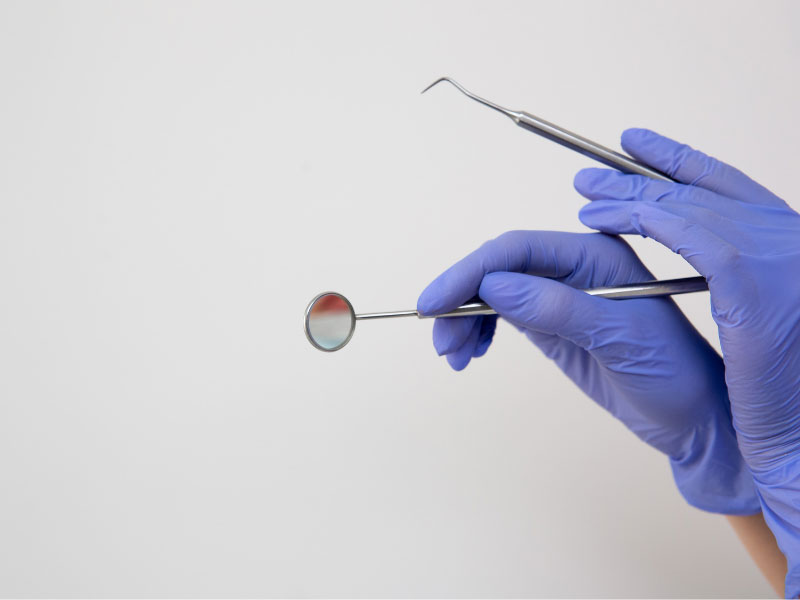 Welcome to Smile Artistry Chino, your premier dental office serving the Chino Valley area. We are dedicated to providing exceptional dental care to patients of all ages and helping them achieve beautiful, healthy smiles. With our comprehensive range of dental services and a commitment to patient satisfaction, Smile Artistry Chino stands out as a trusted and reliable dental practice in the community.
Our Dental Services
At Smile Artistry Chino, we offer a wide array of dental services designed to meet your unique needs and goals. Our team of highly experienced professionals combines state-of-the-art technology with their expertise to ensure that you receive the highest quality care. Here are some of the services we provide:
General Dentistry
Our general dentistry services are focused on maintaining and improving your oral health. From regular check-ups to preventive treatments, we strive to keep your teeth and gums in optimal condition. Our comprehensive exams and patient education program empower you to make informed decisions about your oral health.
Cosmetic Dentistry
We understand the importance of a beautiful smile, and our cosmetic dentistry services are designed to make your smile shine. From teeth whitening and dental veneers to smile makeovers and full mouth reconstruction, our team can transform your smile and boost your confidence.
Dental Implants
If you are missing teeth or need tooth replacements, our dental implant solutions can provide you with natural-looking and durable results. Our experienced implant dentist will guide you through the process, ensuring a comfortable and seamless experience.
Emergency Dentistry
Dental emergencies can happen at any time, and we are here to provide prompt and comprehensive care when you need it the most. Our emergency dentistry services allow us to address your urgent dental needs and alleviate any pain or discomfort you may be experiencing. These are just a few examples of the dental services we offer at Smile Artistry Chino. To explore our full range of services, please visit our website.
What Sets Smile Artistry Chino Apart
1. Patient-centered approach: At Smile Artistry Chino, we prioritize your well-being and strive to create a comfortable and welcoming environment. Our team takes the time to listen to your concerns, understand your goals, and tailor our treatments to meet your specific needs.
2. Experienced and caring dentist: Dr. Vijaya Cherukuri, our highly skilled dentist, has been serving the Chino Valley community for over 40 years. Her expertise and compassionate nature make her the go-to dentist in Chino for all your dental needs.
3. State-of-the-art technology: We are committed to staying up to date with the latest advancements in dental technology. By incorporating state-of-the-art equipment and materials into our practice, we can deliver more accurate diagnoses, efficient treatments, and improved patient outcomes.
4. Comprehensive and thorough care: We believe in providing comprehensive dental care, which goes beyond just treating the immediate problem. Our team focuses on educating and empowering patients to make informed decisions about their oral health. We take the time to explain treatment options, answer your questions, and ensure that you are fully informed every step of the way.
5. Patient testimonials: Our patients' satisfaction is a testament to the quality of care we provide. We are proud of our positive patient reviews and the life-changing results we have achieved. Hearing the stories of Maureen, Andreas, Elvia, and many others who have had their smiles transformed at Smile Artistry Chino can give you peace of mind knowing you are in good hands.
Schedule an Appointment Today
If you need dental care in the Chino Valley area, look no further than Smile Artistry Chino. Our team is dedicated to delivering exceptional dental services in a comfortable and caring environment. Whether you require routine check-ups or advanced dental treatments, we are here to help you achieve optimal oral health and a beautiful smile.
Call us today at 909-637-4637 to schedule an appointment or visit us online to learn more about our services. Experience the Smile Artistry Chino difference and discover why we are your trusted dentist in Chino Valley. Your beautiful, healthy smile starts here!
Please login to publish a comment.
Comments (0)