Gentle Dentistry at Smile Artistry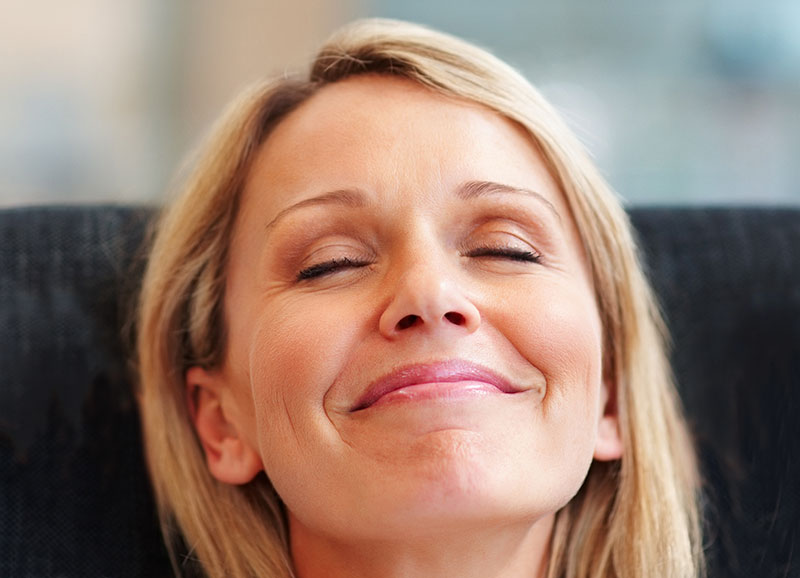 Are you someone who dreads going to the dentist because of anxiety or fear? You're not alone. Many people struggle with dental anxiety, making receiving necessary dental care a daunting task. However, what if we told you there is a solution?
Smile Artistry offers gentle dentistry services that prioritize your comfort and use techniques and technology to minimize pain and discomfort. This article will explore the benefits of gentle and painless dentistry and how it can help make dental visits more enjoyable and stress-free.
About Smile Artistry Chino Valley
Welcome to Smile Artistry Chino Valley, your premier destination for quality dental care and beautiful smiles! We are thrilled to share our numerous services to assist you in attaining optimal oral health and a stunning smile. We enjoy offering customized attention to our patients at Smile Artistry Chino. Our professional dentist, Dr. Vijaya Cherukuri, and staff work towards making your visit as pleasant and stress-free as possible. We understand many people fear visiting the dentist, so we do everything possible to make your stay enjoyable.
Our services include regular check-ups and cleanings, dental implants, root canals, and other advanced procedures. We use cutting-edge technology and techniques to provide the best care possible. Cosmetic dentistry is one of our most popular services. We provide a variety of alternatives to help you attain your ideal smile, including teeth whitening and porcelain veneers. Restorative dental procedures, such as fillings, crowns, and bridges, are also available to help restore and reinforce damaged teeth. Our team are experts at offering gentle and effective treatment to keep your smile healthy and functional.
We recognize that each patient has distinct wants and concerns at Smile Artistry Chino. That is why we take the time to listen to your objectives and collaborate with you to build a tailored treatment plan that fulfills your demands while remaining within your budget.
Dental Anxiety Causes
Going to the dentist may cause anxiety and dread for many individuals, often called 'dentophobia.' Around 36% of people in the United States fear dental treatment, with 12% experiencing severe nervousness. There are various causes for this, including:
Fear of pain: Many individuals link dental appointments with pain, especially if they have had a negative experience. Anxiety and avoidance of dental appointments might result from a fear of pain.
Embarrassment: Individuals may be embarrassed by the appearance of their teeth, mainly if they have not visited the dentist in a long time. As a result, they may be hesitant to seek dental treatment.
Feeling out of control: Some people may feel powerless while lying in a dentist's chair and having someone else operate on their teeth. Some people have positional vertigo, which can be exacerbated by spending too much time in the dentist's chair.
Expensive: Dental operations may be costly, and some people may be concerned about the financial strain of dental care.
Fear of needles: Some people fear needles, which can make dental treatments like injections or numbing unpleasant, if not painful.
Nevertheless, it is essential to understand that dental anxiety is a typical problem that can be addressed and resolved.
About Gentle Dentistry
We recognize that dental anxiety is a prevalent problem that prevents many people from obtaining the dental treatment they require to maintain good oral health. As a result, we provide gentle dentistry treatments to put our patients at ease and make their dental appointments as comfortable and stress-free as possible.
Our gentle and painless dentistry method begins by establishing a warm and friendly environment for patients to relax. We listen to your concerns and address any questions so you feel informed and relaxed throughout your visit. Our Chino Valley dentist receives training to provide gentle and compassionate treatment. We use the latest equipment and techniques to reduce discomfort and make our operations as painless as possible. We also offer sedation dentistry solutions for those who have dental anxiety to help them relax and feel more comfortable throughout their appointment.
Communication is essential for a positive dental experience, so we explain each step of each dental procedure and ensure that you are at ease before proceeding. We also encourage our patients to take breaks and notify us if they need to pause or terminate the procedure at any time. We collaborate with each patient to create a customized treatment plan that addresses their specific needs and assists them in achieving optimal dental health and a beautiful smile. Smile Artistry believes everyone deserves a healthy and beautiful smile, and we dedicate ourselves to providing our patients with the gentlest dental care possible.
Benefits of Gentle Dentistry
Reduced pain: Gentle dentistry can minimize pain and discomfort during dental operations using numbing agents, sedation dentistry, and less invasive procedures.
Improved patient comfort: Gentle dentistry can help calm nervous patients and offer a more relaxing and stress-free environment for those who have dental anxiety or phobia. Hence, this may inspire individuals to visit the dentist and care for their oral health.
Shorter recovery time: By employing less invasive treatments, gentle dentistry can shorten the healing period associated with many dental operations, allowing patients to resume their regular routines sooner.
Improved patient communication: Patient communication is improved because gentle dentistry strongly emphasizes direct and honest communication between patients and dental practitioners. Hence, this can give patients a sense of empowerment and better information about their oral health.
Improved outcomes: Gentle dentistry aims to provide high-quality dental care while minimizing pain and discomfort. As a result, patients may experience better oral health and more successful outcomes.
Consultation
Thus, gentle dentistry is a breakthrough for everyone who has ever been afraid of going to the dentist. Gentle dentistry makes dental appointments more pleasurable and stress-free by emphasizing patient comfort and employing strategies to reduce pain and suffering.
Smile Artistry Chino Valley provides our patients with the most gentle dentistry service possible. So, why not start your journey to a healthier, brighter smile today? Please visit our website to learn more about our soft dental services and arrange an appointment. We cannot wait to help you in achieving your best smile ever! Contact us today.
Please login to publish a comment.
Comments (0)