Emergency Dentistry and the Coronavirus (COVID-19) Disease: When Is a Broken Tooth a Dental Emergency?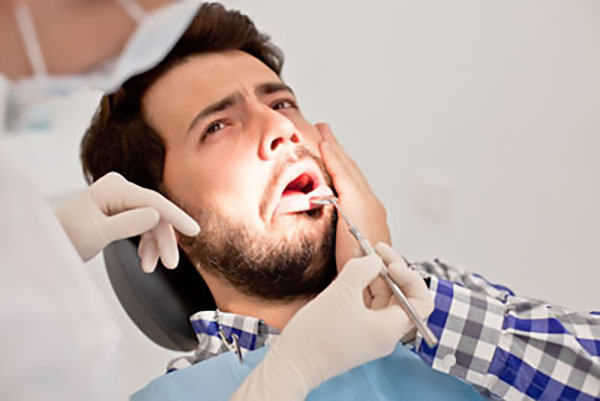 Looking for more information on how emergency dentistry and the coronavirus (COVID-19) disease can be dealt with while most of America is still under quarantine? According to the Centers for Disease Control and Prevention, dental offices are recommended to postpone elective dental procedures, surgeries, and non-urgent dental visits, and prioritize urgent and emergency visits and procedures until further notice.
Dealing with a dental emergency
Wondering what to do when emergency dentistry services are necessary during the current COVID-19 crisis? This is an exceedingly difficult time for everyone, as the current pandemic has changed the way the world operates. This makes it necessary for everyone to understand what to do if they happen to experience an emergency situation. The fact that a broken tooth can sometimes be a dental emergency makes it essential to understand when a broken tooth requires emergency dental care and when it can wait to be addressed by a dental professional.
Preventing the need for emergency dentistry and the coronavirus (COVID-19) disease complications should be at the top of everyone's list right now. This includes taking all precautions in order to prevent a broken tooth, which includes things like not eating hard foods and being careful when participating in any activity that can potentially cause harm to one's mouth. According to the American Dental Association, wearing a mouthguard is a simple precaution one can take to avoid accident and injury to their teeth.
Signs that call for an emergency dental visit
A broken tooth is not always deemed to be an emergency situation, but the list below includes the signs that do require one to make an emergency dental appointment.
Pain
When someone experiences any level of pain after breaking one or more of their teeth, they need to make a dental appointment with an emergency dentist for treatment. Even minimal pain can mean that they have damaged a nerve or blood vessel in or around the tooth, making treatment necessary. Additionally, it is possible for a painful broken tooth to turn into an abscessed tooth, which means that an infection is now taking place.
Looseness
Sometimes when a broken tooth is caused by an impact, it can make the tooth become loose. Loose teeth are a dental emergency because there is a possibility that the tooth will be lost, and a healthy mouth has a full set of teeth. It is also possible that due to the impact, the person has also sustained mouth or jaw damage, requiring an emergency dentist to evaluate the situation.
Cracks or fractures
There are a few different ways that someone can experience a broken tooth, including chipped, cracked or fractured teeth. While a chipped tooth can often wait to be treated, a cracked or fractured tooth is considered to be an emergency dental situation. A tooth that is cracked or fractured means that it will not heal and instead, will likely continue to worsen, which could result in a loss of the tooth.
Emergency dentistry and the coronavirus (COVID-19) disease: Break a tooth?
In need of emergency dentistry services because your broken tooth is a dental emergency? Fortunately, even during lockdown, emergency dental services are available for those who are in need. Because dental emergencies can potentially be a life-threatening condition, those who are in need of broken tooth treatment can be treated in a safe manner.
Request an appointment here: https://smileartistrychino.com or call Smile Artistry Chino Valley at (909) 627-6699 for an appointment in our Chino office.
Check out what others are saying about our services on Yelp: Read our Yelp reviews.
Please login to publish a comment.
Comments (0)