All About Snap-On Smile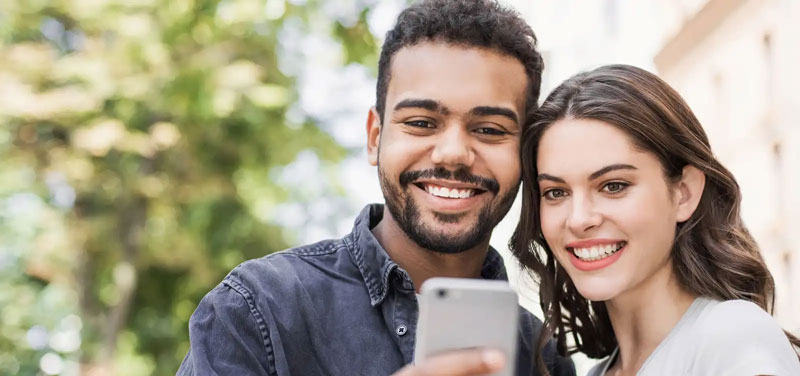 The smile has a significant role in one's appearance. A person's smile is one of the initial things that others notice about them, and a beautiful smile may make someone else's day by illuminating their face and others.
Unfortunately, a person's smile can be affected by many problems. They may have teeth that are severely discolored or stained, giving their smile an unattractive, worn-out appearance. It's also possible that they shattered, chipped, or fractured their tooth, explaining why it looks uneven and cracked.
Or they can even have a misaligned, packed, spaced, or crooked smile. Patients may not smile how they think they deserve to because of various cosmetic problems. However, a Snap-on Smile is an ultimate solution to all problems mentioned above. Keep reading to learn more about the wholesome and most amazing dental procedure.
The Procedure of Snap-On Smile
A gorgeous smile can be yours in just two visits with the unique Snap-On Smile procedure! A dentist came up with the idea after realizing that not everyone could afford to spend thousands of dollars on a Hollywood smile makeover.
Our dentist, Dr. Vijaya Cherukuri, can give you a Snap-On Smile that is robust and thin with the appearance of natural teeth thanks to years of intensive research and development. With your Snap-On Smile, you can eat and drink. It can be a short-term or long-term aesthetic treatment and is simple to maintain. Both upper and lower teeth can use it. Additionally, there is no drilling involved with Snap-On Smile.
Snap-On Smile is made of a very thin yet incredibly robust high-tech dental resin, thanks to its exclusive recipe. Even if you have stains, chips, gaps, or missing teeth, it fits perfectly over your natural teeth to offer you an attractive, natural-looking grin. And Snap-On Smile may alter the course of countless people's lives. It restores your ability to grin. Thousands of people have already enjoyed the special advantages of Snap-On Smile.
Snap-On Smile is an inexpensive and game-changing solution for individuals of all ages. A Snap-On Smile can be obtained in only two quick, painless visits with your dentist in Chino Valley, without drilling, injections, or changes to the tooth's structure. It requires the following simple steps:
1. You decide on the design and color of your new smile. 2. Our Chino Valley dentist creates a mold of your teeth in step two. 3. You carry your Snap-On Smile back home after your final fitting, which is scheduled for about three weeks later.
Different Uses of Snap-On Smile
Only our imaginations can constrain the uses for the Snap-On Smile. The uses dentists claim to have created for the Snap-On Smile in the past year or so, which are also widely available to the dental industry, are enough to impress you. The following are some different ways you can use a Snap-On Smile.
As a Bruxism Appliance
Who said a bruxism appliance had to be an unsightly object made of plastic that took up much space in the patient's mouth, was challenging to wear, and was unpleasant? As a bruxism device, the Snap-On Smile could be created to give patients equivalent surfaces to grind on while also demonstrating what a new smile might look like.
As a Partial Denture Replacement
When a patient is missing one or two teeth, they frequently request a replacement that won't obstruct their palatal space. For this patient, a Snap-On Smile is a wise option. One of the key advantages of this tool is that it gives patients an attractive all-around appearance, which encourages and inspires them to pursue cosmetic dentistry in the future. With an ordinary partial, that does not take place.
As a Temporary Bridge Replacement
When an implant has already been placed and we are required to utilize a flipper or a partial bridge to fill the area, we are frequently faced with the dilemma of what to do with the implant integration site. The Snap-On Smile device is ideal in this circumstance because it is simple to temporarily bridge the gap while an implant is integrating. The patient next considers their final options, which may include either placing the implant crown or modifying it to accommodate any additional aesthetic requirements.
As an Aesthetic Dentistry Option
This is Snap-On Smile's most typical application. This technology makes it simple for the patient to know the final cosmetic outcome they might expect. The ability to go home, test out the teeth, and get a true sense of what it might be like to extend and change the shapes of teeth while gaining feedback from others first they make a final choice on cosmetic crowns or veneers makes it better for patients than a diagnostic wax-up.
The Snap-On Smile can then be used to create an impression that will be utilized to create a temporary matrix. You can also send the Snap-On Smile model to the dental lab for final crown and veneer manufacturing. One efficient way to include the Snap-On Smile in the patient's treatment plan is to include the expense of it in the final case. The patient's desire for no-prep or minimal-prep veneers is well-matched by this technology because it doesn't involve changing the tooth's natural structure.
Benefits of Snap-On Smile
Besides its biggest benefit of providing you with a beautiful smile, Snap-on smile provides the following crucial benefits:
A Snap-On Smile can cover any visual flaws in a flash, from chips to cracks, gaps to missing teeth, and tiny teeth to crooked teeth. The only prerequisite is that you start with healthy teeth and gums.
The Snap-On Smile allows customers to brighten their teeth whenever desired without committing to a permanent procedure. Your mouth isn't fixed with the Snap-On Smile, but your teeth look improved.
The Snap-On Smile gives you the social and professional advantages that an imperfect smile could cost you for a fraction of the price of porcelain veneers.
One of the most appealing features of the Snap-On Smile is that you can wear them as you choose and properly store them when not in use. However, they are not meant to be worn continuously throughout the day.
The Snap-On Smile doesn't require much of you if you don't have the stamina or want to spend a significant amount of time in your cosmetic dentist's chair. Your Snap-On Smile can be ready in two weeks after one prep appointment at your dentist's office.
Are you concerned about any dental procedure in general or drilling, needles, and discomfort? It's non-invasive to get fitted for a Snap-On Smile.
The Snap-On Smile can be carried around in a purse or pocket and clicked into place at any time. There is no need for uncomfortable accessories or dental glue. While they wait for larger dental repairs, including dental implants, many patients even choose a Snap-On Smile to temporarily cover ugly teeth.
The Snap-In Smile is a custom shape and color that mimics natural teeth and is made to enhance your best features.
The Snap-On Smile pleasantly covers your natural teeth, but your gums are left uncovered. Even eating is permitted while using this device.
If you treat the Snap-On Smile well, it should last you three to five years. That's a fantastic value for temporary wear and gives you lots of time to think about whether you want to spend money on a permanent smile makeover.
Get a Snap-On Smile Today
Provided all the amazing benefits that a Snap-on smile offers and considering what an integral part a smile plays in a person's life and physical appearance; it is important to book your appointment today at Smile Artistry in Chino Valley. If you require the best services, contact us to schedule an appointment with our most professional and skilled dentist.
Please login to publish a comment.
Comments (0)